NEW RELEASES
For this week's complete list of new releases go HERE!
THE LAW OF MOSES

by Amy Harmon

This is a standalone

Amazon US * Amazon UK If I tell you right up front, right in the beginning that I lost him, it will be easier for you to bear. You will know it's coming, and it will hurt. But you'll be able to prepare.
Someone found him in a laundry basket at the Quick Wash, wrapped in a towel, a few hours old and close to death. They called him Baby Moses when they shared his story on the ten o'clock news – the little baby left in a basket at a dingy Laundromat, born to a crack addict and expected to have all sorts of problems. I imagined the crack baby, Moses, having a giant crack that ran down his body, like he'd been broken at birth. I knew that wasn't what the term meant, but the image stuck in my mind. Maybe the fact that he was broken drew me to him from the start.
It all happened before I was born, and by the time I met Moses and my mom told me all about him, the story was old news and nobody wanted anything to do with him. People love babies, even sick babies. Even crack babies. But babies grow up to be kids, and kids grow up to be teenagers. Nobody wants a messed up teenager.
And Moses was messed up. Moses was a law unto himself. But he was also strange and exotic and beautiful. To be with him would change my life in ways I could never have imagined. Maybe I should have stayed away. Maybe I should have listened. My mother warned me. Even Moses warned me. But I didn't stay away.
And so begins a story of pain and promise, of heartache and healing, of life and death. A story of before and after, of new beginnings and never-endings. But most of all...a love story.
PERFECT CHAOS

by Nashoda Rose

This is book #1 in the Unyielding series

Amazon US * Amazon UK Georgie
I lie to survive.
Have since I was sixteen and my world fell into chaos. But I found a way to endure, or rather it found me. Now I'm a prisoner of my own doing, hiding behind a false mask so no one sees the truth. Not even the man I want but can't have—Deck. But I messed up and the lies are spilling over, out of control.
Deck is unrelenting and will settle for nothing less than the truth. He demands everything from me—EVERYTHING—even if it rips me apart.
DECK
I kill for a living.
Unyielding—It's how I survive in my line of work. I bend people to my will…except Georgie. But that ends now. I've played her game for far too long. Now I think it's time we play mine.
THE JOURNEY HOME

by Kelly Elliott

This is a standalone

Amazon US * Amazon UK Fate has a way of stepping in and righting itself when we least expect it.
Maddison Powers has been regretting the biggest mistake of her life when she walked away from the only man who has ever sparked something deep inside her. After comparing every guy she dates to Cale Blackwood, she finally gives up all hope of ever finding him.
One dare by Maddison throws Cale back into her life...and into the arms of her best friend.
Cale Blackwood thought he had found the woman of his dreams, until she walked away from him one night and didn't look back. Attempting to find love again, Cale finds himself in a relationship built on one lie after another. Forced to take on the biggest challenge of his life, Cale must seek help from the woman who walked away from him and broke his heart.
Sometimes it takes more than one journey in life to truly be home.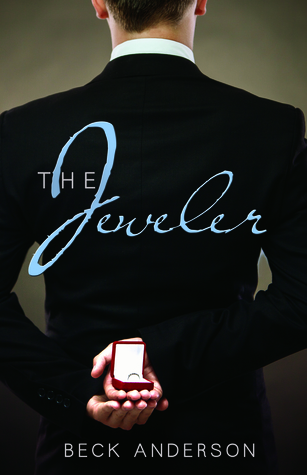 THE JEWELER

by Beck Anderson

This is a standalone

Amazon US * Amazon UK Fender Barnes profits from an institution he doesn't believe in: marriage. He's a talented designer, but a reluctant jewelry store owner, thanks to his pop's retirement. He's cynical, he's jaded, he's not entirely certain about the concept of love, but he's happy to sell an eager young guy an engagement ring for his fiancée to be—until moments after the transaction when that eager guy is hit by a car and killed, and Fender's conscience pays a rare visit.
He retrieves the ring and decides to find the woman his customer intended to marry. That woman turns out to be Ginger Stevens, twenty-something ski instructor, who—despite being full of guilt and self-doubt after the death of her boyfriend—is someone Fender finds he quite enjoys being around. He's smitten.
Which is all well and good, except that after he meets her, Fender can't do it. Though it's right there in his pocket, he can't tell her about the ring. Instead, he embarks on a long, ridiculous quest to find a way to tell her the truth he knows she deserves. Aided by advice from Pop and the antics of his best friend Sam, Fender tries desperately to juggle his budding romance with the reality he knows could ruin it.
Will he find love or foul it up? Can Ginger move out of the past to embrace what the future has to offer? Meet this unlikely pair in Beck Anderson's heartfelt and fabulously funny second novel, The Jeweler.
Releasing Next Week!